Career and job satisfaction of pre-primary teachers

Abstract views: 53 /

PDF downloads: 31
Keywords:
Teacher, pre-primary education, motivation, profession, questionnaire
Abstract
Promoting quality education depends on teacher job satisfaction. Student learning outcomes can improve when teachers are motivated, committed and dedicated to their work. This is more likely to happen when they are satisfied with their jobs. On the other hand, teachers who are not happy in their position may be more prone to burnout, which can have a negative impact on both their performance and student achievement. Helping children learn and develop is enjoyable for many instructors who choose to pursue this wonderful profession of teaching. One of the negative factors affecting teachers' job satisfaction is the lack of appreciation of the teaching profession as a whole. As in any job, there are difficulties that can reduce job satisfaction. Workload, salary, work environment, and support from peers and management are some variables that can affect a teacher's career and job satisfaction. Teachers should have access to professional development opportunities, resources and support, as well as a supportive work environment to promote job satisfaction and career success. Teachers may also benefit by seeking coaching or mentoring from more experienced instructors. In this paper, satisfaction with working conditions and motivation in the profession pre-primary teachers' perceptions of satisfaction with working conditions and motivation in the profession are examined using a qualitative methodology through a questionnaire with 217 respondents.
References
Cave, A. & Mulloy, M. (2010). How do cognitive and motivational factors influence teachers´degree of program implementation? A qualitative examination of teacher perspectives. National Forum of Educational Administration and Supervision Journal, 27, 1-26.
Duchovičová, J. & Lazíková, A. (2008). Rozvoj osobnosti dieťaťa v materskej škole. Stimulačno-obohacujúci program KO-SE-TO pre materské školy [The development of the child's personality in kindergarten. KO-SE-TO stimulating and enriching programme for kindergartens]. Bratislava: Iris.
Gavora, P., Koldeová, L., Dvorská, D., Pekárová, J. & Moravčík, M. (2010). Elektronická učebnica pedagogického výskumu [Electronic Textbook of Educational Research]. Bratislava: Univerzita Komenského
Göbelová, T., & Seberová, A. (2012). Profesiografické otázky učitelství [Professiographical issues of teaching]. Ostrava: Ostravská univerzita v Ostravě, Pedagogická fakulta.
Holeček, V., Jiřincová, B., & Miňhová, J. (2001). Faktory ohrožení osobnosti učitele. Učitelé a zdraví [Factors of teacher personality threat. Teachers and health], 3(1), 51-57.
Johnson, S., Cooper, C., Cartwright, S., Donald, I., Taylor, P., & Millet, C. (2005). The experience of work‐related stress across occupations. Journal of Managerial Psychology, 20(2), 178-187. https://doi.org/10.1108/02683940510579803
Kollárik, T. (2011). Sociálna psychológia + psychológia práce = sociálna psychológia práce? [Social psychology + work psychology = social psychology of work?]. Bratislava: Univerzita Komenského.
Kopřiva, K. (2011). Lidský vztah jako součást profese [Human relationship as part of the profession]. Praha: Portál.
Koťátková, S. (2014). Dítě a mateřská škola: co by měli rodiče znát, učitelé respektovat a rozvíjet (2., rozš. a aktualiz. vyd) [The child and kindergarten: what parents should know, teachers should respect and develop (2nd, expanded and updated ed.)]. Praha: Grada.
Lazarová, B. (2011). Pozdní sběr: o práci zkušených učitelů [Late harvest: about the work of experienced teachers]. Brno: Paido.
Mareš, J. (2013). Pedagogická psychologie (Vyd. 1) [Educational psychology (Ed. 1)]. Praha: Portál.
Matoušková, I. & Spurný, J. (2008). Pracovní spokojenost – mnohorozměrný pojem. Brána vzdělání, [Job satisfaction - a multidimensional concept, Gateway to education]. 1-8.
Minedu (2023). Učiteľ materskej školy [Kindergarten teacher]. https://www.minedu.sk/ucitel-materskej-skoly/
Paulík, K. (1999). Psychologické aspekty pracovní spokojenosti učitelů [Psychological aspects of teachers' job satisfaction]. Ostrava: Ostravská univerzita.
Paulík, K. (2017). Některé psychologické souvislosti hodnocení smyslu vlastní práce učiteli [Some psychological contexts of teachers' evaluation of the meaning of their own work]. Studia paedagogica, 20(3), 9-24. https://doi.org/10.5817/SP2017-3-2
Paulík, K. (2019). Sense of meaningfulness of work and satisfaction of grammar school teacher. Sborník Konference psychologie práce a organizace 2019, 198-207. https://doi.org/10.5817/CZ.MUNI.P210-9488-2019-20
Poschkamp, T. & Trojanová, A. (2013). Vyhoření. Rozpoznání, léčba, prevence [Some psychological contexts of teachers' evaluation of the meaning of their own work]. Brno: Edika.
Rentzou, K. (2012). Examination of Work Environment Factors Relating to Burnout Syndrome of Early Childhood Educators in Greece. Child Care in Practice, 18(2), 165-181. https://doi.org/10.1080/13575279.2012.657609
Richards, J. (2003). Principal Behaviors That Encourage Tecaher to Stay in the Profession: Perception of K-8 Techaers in Their Second to Fifth Year of Teaching. Paper presented at the Annual Meeting of the American Educational Researcg Association, 21-25.
Shaari, A. S., Yaakub, N. F., & Hashim, R. (2002). Job motivation and performance of secondary school teachers. Malaysian Management Journal, 6(1-2), 17-24.
Šmelová, E. & Prášilová, M. (2018). Didaktika předškolního vzdělávání [Didactics of preschool education]. Praha: Portál.
Smetáčková, I., Štech, S., Viktorová, I., Martanová, V., Páchová, A. & Francová, V. (2020). Učitelské vyhoření: proč vzniká a jak se proti němu bránit [Teacher burnout: why it occurs and how to defend against it]. Praha: Portál.
Urbánek, P. (2005). Vybrané problémy učitelské profese: aktuální analýza [Selected problems of the teaching profession: a current analysis]. Liberec: Technická univerzita v Liberci, Fakulta pedagogická.
Wong, Y. H. P. (2010). Kindergarten teachers' perceived school culture and well-being: A comparison of non-profit-making and profit-making kindergartens. Early Child Development and Care, 180(3), 271-278. https://doi.org/10.1080/03004430701769019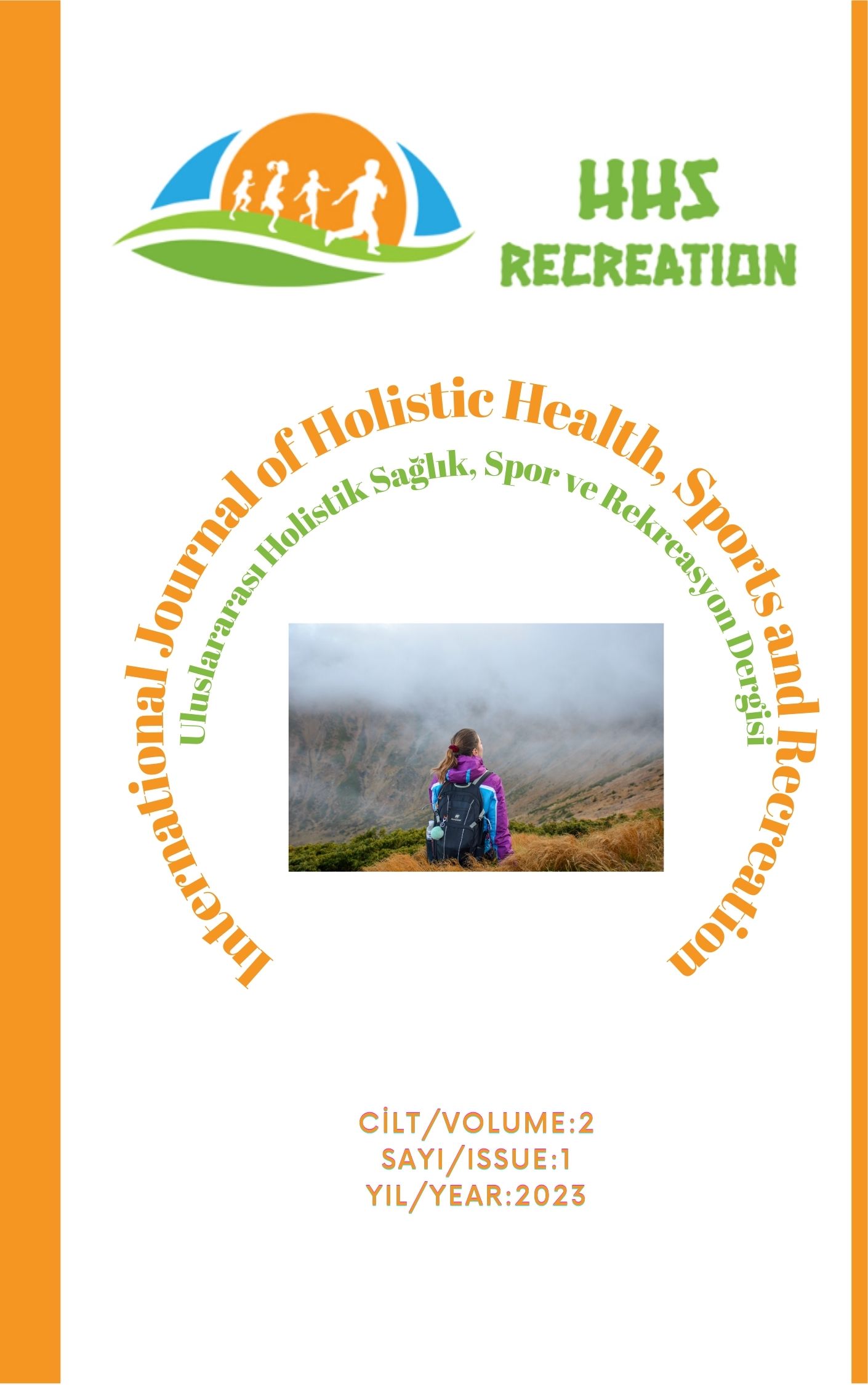 Downloads
How to Cite
POŠTEKOVÁ, B. (2023). Career and job satisfaction of pre-primary teachers. International Journal of Holistic Health, Sports and Recreation, 2(1), 1–13. https://doi.org/10.5281/zenodo.8007953
License
Copyright (c) 2023 International Journal of Holistic Health, Sports and Recreation
This work is licensed under a Creative Commons Attribution 4.0 International License.